ABOUT ST. MARK'S
St. Mark's Episcopal School is an independent, co-ed day school for grades PK2 to 8, located in Palm Beach Gardens, Florida. For more information, call us at 561-622-1504.
Open House RSVP
LATEST NEWS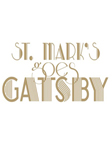 AUCTION KICK-OFF PARTY
December, 6, 2016
R.S.V.P. for St. Mark's Auction Kick-off Party that will be held on Thursday, January 26, 2017, from 6:30 p.m. to 8:30 p.m. at III Forks. The gathering is complimentary with a contribution to the auction. Please click on the party invitation for details, and be sure to get your sitters lined up now, so that you can attend this fun social gathering!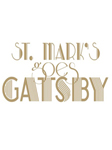 ARE YOU READY TO GO GATSBY?
January, 20, 2017
The St. Mark's Goes Gatsby auction is fast approaching! We have been humbled by the generosity of our sponsors and donors and are excited for our amazing auction items. We still need YOUR help to make our school's largest fundraiser a success!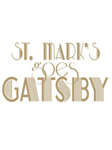 WE APPRECIATE OUR AUCTION SPONSORS!
October, 20, 2016
THANK YOU to our school families and corporate sponsors for their generous Auction 2017 sponsorship donations! We are extremely grateful for your support of our St. Mark's Goes Gatsby Auction 2017.
ALL NEWS