ABOUT ST. MARK'S
St. Mark's Episcopal School is an independent, co-ed day school for grades PK2 to 8, located in Palm Beach Gardens, Florida. For more information, call us at 561-622-1504.
Request Information
LATEST NEWS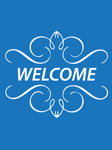 WELCOME TO THE 2016-2017 SCHOOL YEAR
August, 26, 2016
On behalf of St. Mark's administration, faculty, and staff, thanks to all school families for an amazing first week of school! The true excitement and the hundreds of smiling children walking around campus each day was a wonderful way to start the 2016-2017 school year! Click the link to follow us on St. Mark's Facebook page for highlights from the week.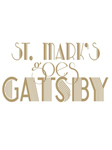 FIRST AUCTION MEETING SEPTEMBER 13
August, 26, 2016
Please join us for the 1st auction meeting on Tuesday, September 13, immediately after morning drop off in the Fitness Room. We look forward to seeing you there!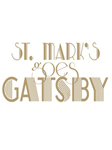 AUCTION T-SHIRT SALE
August, 25, 2016
St. Mark's 31st Anniversary Auction T-shirts are on sale now! Students will love these WHITE, 100% cotton T-shirts with gold glitter ink! Students may wear these T-shirts on Thursdays during the school year paired with uniform shorts, skirts, or trousers. Complete the attached form and return with payment to your child's teacher or the school office. T-shirts will be sent home in your child's backpack when they arrive.
ALL NEWS