ABOUT ST. MARK'S
St. Mark's Episcopal School is an independent, co-ed day school for grades PK2 to 8, located in Palm Beach Gardens, Florida. For more information, call us at 561-622-1504.
Request Information
LATEST NEWS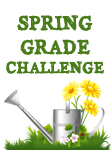 SPRING GRADE CHALLENGE
April, 21, 2017
Join the Annual Fund Spring Grade Challenge that runs through May 2, 2017! Each grade that succeeds in reaching 75% participation in the Annual Fund - Gifts Can Be Any Size! - will be invited to celebrate with an ice cream or pizza party. Proceeds will help fund exciting new STEAM initiatives. Make checks payable to St. Mark's School by Tuesday, May 2. Click on the link for details.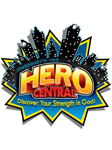 ST. MARK'S VACATION BIBLE SCHOOL
April, 21, 2017
Registration is underway for St. Mark's Vacation Bible School, Hero Central! The program takes place the week of June 5-9 from 9:00 a.m. until noon each day for children ages 3 (potty trained) through grade 5. We need adult and teen volunteers. Contact Ginny Coykendall at ginnycoykendall@yahoo.com to volunteer. We count on your support to show God's love through our VBS ministry.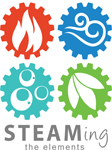 CAMP ST. MARK'S 2017
March, 31, 2017
Camp St. Mark's is a co-educational camp for children entering kindergarten through sixth grade. The fourth week of camp is FULL with a waitlist. Other weeks are also filling up quickly, so please submit your registration forms as soon as possible. The camp program helps initiate and deepen relationships with friends and provides fun and educational enrichment for all enrolled. The theme for this year's program is "STEAMing the Elements." IT will be a great summer!
ALL NEWS