ABOUT ST. MARK'S
St. Mark's Episcopal School is an independent, co-ed day school for grades PK2 to 8, located in Palm Beach Gardens, Florida. For more information, call us at 561-622-1504.
Request Information
LATEST NEWS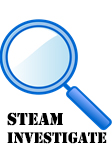 CAMP ST. MARK'S REGISTRATION UPDATE
April, 6, 2018
Registration is going strong for Camp St. Mark's for children entering kindergarten through sixth grade. This year's camp, STEAM Investigate, provides fun-filled, educational activities and field trips over four weeks: Week 1 (FULL); Week 2 (FULL); Week 3 - July 2-6 (no camp on July 4th); and Week 4 - July 9-13. The first two weeks are FULL with a waitlist. Weeks 3 and 4 have limited availability. Return the completed form with the deposit and release form by the May 11th deadline.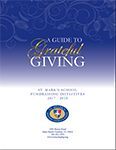 ST. MARK'S GUIDE TO GRATEFUL GIVING
August, 17, 2017
We are pleased to share St. Mark's new publication, "A Guide to Grateful Giving." The greatest gift that we at St. Mark's receive from our school families is the opportunity to educate your children. Thank you for taking time to learn about St. Mark's fundraising initiatives and for partnering with us as we continue to shape the leaders of tomorrow.