ABOUT ST. MARK'S
St. Mark's Episcopal School is an independent, co-ed day school for grades PK2 to 8, located in Palm Beach Gardens, Florida.
Request Information
LATEST NEWS
FAMILY FUN DAY
August, 24, 2015
All St. Mark's families and friends are invited to our annual fall picnic and fair on Sunday, October 4, from 10 a.m. to 2 p.m. This year's event, Welcome to the Homestretch!, celebrates the near-completion of our remarkable campus building project. Join us for a delicious catered lunch and fun children's activities!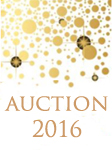 ILLUMINATE: AUCTION 2016
April, 22, 2015
St. Mark's Auction is one of the preeminent social events of the year, and traditionally it is one of the school's largest fundraisers sponsored by the St. Mark's Parents' Association. In the spring of 2016, we will celebrate the 30th Anniversary Auction, Illuminate!
ALL NEWS