ABOUT ST. MARK'S
St. Mark's Episcopal School is an independent, co-ed day school for grades PK2 to 8, located in Palm Beach Gardens, Florida. For more information, call us at 561-622-1504.
Request Information
LATEST NEWS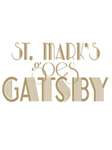 ST. MARK'S AUCTION 2016-2017
July, 5, 2016
We are pleased to announce that the 2016-2017 Auction is set for Saturday, March 4, 2017, at the Country Club at Mirasol! Tracy Rice, Amanda Frye, and Kerry Stanis have graciously agreed to chair the annual Auction and have selected the theme, "St. Mark's Goes Gatsby." Save the date, and look for more information as the new school year unfolds. Thank you to everyone for your continued support!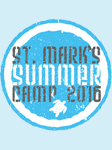 CAMPERS EXPLORE MARINE LIFE
July, 14, 2016
St. Mark's campers explored unique exhibits featuring model ecosystems at the Smithsonian Marine Institute. They netted and studied marine life in the thriving waters of the Indian River Lagoon and Atlantic Ocean. Like St. Mark's Facebook page to see how the great photos!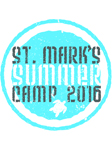 CAMPERS PARTICIPATE IN EGG DROP CHALLENGE
July, 13, 2016
Campers were super egg-cited to design and create the best packaging to protect their eggs in the Egg Drop challenge. Who knew that learning about physics and the effects of weight, mass, and structure could be so much fun? Take a look at the camp pictures on Facebook at www.Facebook.com/stmarkslionspbg.
ALL NEWS