ABOUT ST. MARK'S
St. Mark's Episcopal School is an independent, co-ed day school for grades PK2 to 8, located in Palm Beach Gardens, Florida. For more information, call us at 561-622-1504.
Request Information
LATEST NEWS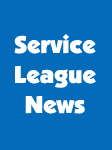 SERVICE LEAGUE OFFICERS
September, 27, 2016
We are pleased to announce that the following students will serve as 2016-2017 Service League Officers: Annie Smith, President; Elle McGould, Vice President; Morgan Stevens, Secretary; and Jackson Isham, Treasurer. Each year students participate in many service learning opportunities that make a big impact and instill a lifelong practice of service to others. Thanks to the officers and the service league members for their willingness to serve.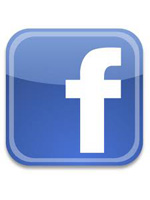 WHAT'S THE MATTER?
September, 26, 2016
First graders explored solids, liquids, and gases one state at a time. They discovered the properties of matter as they weighed and measured it. During this in-house High Touch High Tech field trip with Mr. Tom, they learned how to change states of matter and made their own yummy ice cream!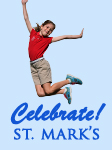 ST. MARK'S ANNUAL FUND 2016-2017
September, 23, 2016
Let's celebrate St. Mark's together! Giving to the Annual Fund is a way of showing loyalty to the school. Strong parent and community support is vital to our success. Please take a moment to read a special letter from Deb Strainge, St. Mark's Head of School, and this year's Annual Fund brochure. Thank you for your support!
ALL NEWS