ABOUT ST. MARK'S
St. Mark's Episcopal School is an independent, co-ed day school for grades PK2 to 8, located in Palm Beach Gardens, Florida. For more information, call us at 561-622-1504.
Request Information
LATEST NEWS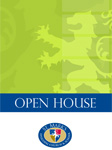 ST. MARK'S OPEN HOUSE
September, 2, 2016
St. Mark's Fall Open House will be held on Thursday, November 3, 2016, at 9:30 a.m. for parents of prospective students for the 2017-2018 school year. The program begins with a general information session followed by tours of the school. Please Contact Cindy Sexton, Director of Enrollment, at 561-623-2624 or csexton@stmarkspbg.org for more information.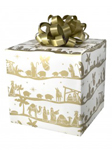 FALL FUNDRAISER
October, 12, 2016
St. Mark's Parents' Association is happy to announce the return of one of our favorite fall fundraisers. Your child will bring home the "Innisbrook Gift Wrap" and "Holidays By Design" brochures. We hope you enjoy finding items of interest and share them with your family and friends. Be sure to check your child's backpack for our letter with more details. Please call Sofia DeFerrari at 561-309-9150 with any questions.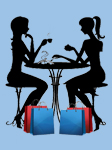 THANK YOU FOR MAKING LET'S DO LUNCH A SUCCESS!
October, 21, 2016
Thank you to everyone who attended Let's Do Lunch at the beautiful Country Club at Mirasol! Sincere thanks to co-chairs Melissa Bristow and Ashley Schutz, as well as our volunteers, sponsors, and specialty vendors! The fashion show was fabulous thanks to our special "mom" models and Bloomingdale's! Click on the link to view and share our photos on Facebook.
ALL NEWS