ABOUT ST. MARK'S
St. Mark's Episcopal School is an independent, co-ed day school for grades PK2 to 8, located in Palm Beach Gardens, Florida. For more information, call us at 561-622-1504.
Request Information
LATEST NEWS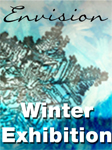 ENVISION: A WINTER EXHIBITION WITH CHRISTMAS CONCERT
December, 2, 2016
St. Mark's is pleased to present Envision, a Winter Exhibition featuring the musical performance "Christmastime." This joyous Christmas program on Thursday, December 8, features the chorus, chimes, bands, and visual arts exhibit. The Art Gallery opens at 6:00 p.m., followed by the concert at 7:00 p.m. in Coleman Hall.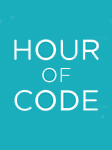 HOUR OF CODE
December, 2, 2016
We live in a world surrounded by technology. And we know that whatever field our students choose to go into as adults, their ability to succeed will increasingly depend on an understanding of how technology works. St. Mark's students in grades PK4-8 are joining in on the largest learning event in history, The Hour of Code, during Computer Science Education Week (Dec. 5-11). More than 100 million students worldwide have already participated in the Hour of Code global movement.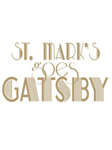 THANKS TO OUR AUCTION SPONSORS!
October, 20, 2016
With great appreciation, we wish to thank our school families and corporate sponsors for their generous Auction 2017 sponsorship donations! We are grateful for your support of St. Mark's Goes Gatsby Auction 2017.
ALL NEWS