ABOUT ST. MARK'S
St. Mark's Episcopal School is an independent, co-ed day school for grades PK2 to 8, located in Palm Beach Gardens, Florida. For more information, call us at 561-622-1504.
Request Information
LATEST NEWS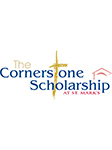 CORNERSTONE BREAKFAST
Join us for the Cornerstone Scholarship Breakfast on January 25, 2020. St. Mark's will present the Cornerstone Service Award to these news anchor honorees: Tory Dunnan, John Favole, Tiffany Kenney, and Felicia Rodriguez. Please click the link to purchase tickets.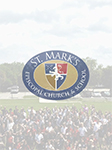 WHY ST. MARK'S?
Watch this video to discover the value of St. Mark's Episcopal School.