ABOUT ST. MARK'S
St. Mark's Episcopal School is an independent, co-ed day school for grades PK2 to 8, located in Palm Beach Gardens, Florida. For more information, call us at 561-622-1504.
Request Information
LATEST NEWS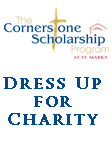 CORNERSTONE SCHOLARSHIP PROGRAM
June, 5, 2017
Thank you for your heartfelt efforts to raise funds for the Cornerstone Scholarship at St. Mark's. It is so meaningful that the students came together and chose the program as the beneficiary of their annual "Dress Up for Charity Day." We are deeply grateful for the over $3,500 that was raised by your generous spirit.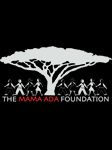 COINS FOR KENYA
June, 5, 2017
On Friday, June 2, during the last Eucharist of the school year, Fr. Cook was presented with two checks totaling over $1,500. These funds will used to send Kenyan students to high school through the Mama Ada Foundation. Students contributed to the Coins for Kenya drive, and middle school students donated a portion of the money earned through their snack cart sales to support the young people of Kenya. Thank your for these heartfelt contributions!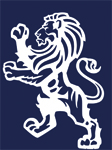 ST. MARK'S WINS CARUSO CUP FOR 2017
June, 5, 2017
For the second time in school history, the St. Mark's Lions athletic program has won the Caruso Cup! Congratulations to all the players and coaches who contributed to this outstanding achievement! Go Lions!