ABOUT ST. MARK'S
St. Mark's Episcopal School is an independent, co-ed day school for grades PK2 to 8, located in Palm Beach Gardens, Florida. For more information, call us at 561-622-1504.
Request Information
LATEST NEWS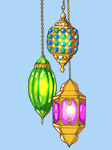 A NIGHT IN MOROCCO GALA
January, 11, 2018
The Annual School Gala, A Night in Morocco, will be held on Saturday, April 21 at Lost Tree Club. This event promises to be an exciting evening of delicious food, amazing auction items, casino games, unique entertainment, and dancing! Click on the link to purchase tickets for a fun Moroccan party! Affordable sponsorships available.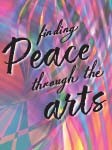 PEACE LECTURE SERIES
February, 9, 2018
Join us for St. Mark's fifth annual Peace Lecture series, "Finding Peace through the Arts." We have a powerful lineup of speakers and a ground-breaking interfaith East-West contemporary art exhibit called "Beyond Bridges" that will be on display February 18 through March 12 in Coleman Hall. Lectures will be held from 7 p.m. to 8:30 p.m. on Thursdays, February 22, March 1, and March 8. Click on the link for the event flyer.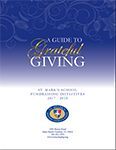 ST. MARK'S GUIDE TO GRATEFUL GIVING
August, 17, 2017
We are pleased to share St. Mark's new publication, "A Guide to Grateful Giving." The greatest gift that we at St. Mark's receive from our school families is the opportunity to educate your children. Thank you for taking time to learn about St. Mark's fundraising initiatives and for partnering with us as we continue to shape the leaders of tomorrow.