ABOUT ST. MARK'S
St. Mark's Episcopal School is an independent, co-ed day school for grades PK2 to 8, located in Palm Beach Gardens, Florida. For more information, call us at 561-622-1504.
Request Information
LATEST NEWS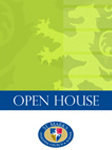 OPEN HOUSE
January, 29, 2019
St. Mark's Episcopal School will host its Open House on Thursday, February 21, 2019, from 9 a.m. to 11 a.m. for parents of prospective students for the 2019-2020 school year. Registration and refreshments begin at 9 a.m. in Coleman Hall, followed by the program and tours of the school. Please join us! Click on the Open House link to register.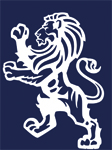 ST. MARK'S ATHLETIC HOODIES
November, 30, 2018
St. Mark's middle school athletic hoodies are available for sale online. A variety of sports are available for purchase. Click on the link to order yours today!