ABOUT ST. MARK'S
St. Mark's Episcopal School is an independent, co-ed day school for grades PK2 to 8, located in Palm Beach Gardens, Florida. For more information, call us at 561-622-1504.
Request Information
LATEST NEWS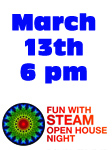 FUN WITH STEAM OPEN HOUSE NIGHT
February, 3, 2017
Join us on Monday, March 13, from 6:00 p.m. to 8:00 p.m. for a Fun with STEAM Open House Night! Come experience 20 hands-on activities that will spark the curiosity and excitement of our PK-8th grade students. All students must be accompanied by a parent or guardian. Please click on the link to complete your RSVP form and return to your child's teacher by Monday, March 6. STEAM education is fun and the future!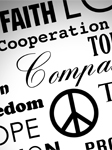 THE PATH TO PEACE 2017
February, 3, 2017
St. Mark's Peace Lecture series concludes on Thursday, March 2 at 7:00 p.m. in Coleman Hall. Click on the link to view a compelling overview of the final lecture. The Lion's Den book store and café is open at 6:30 p.m. for your enjoyment. We look forward to having you join us.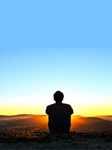 ST. MARK'S LENTEN PROGRAM
February, 24, 2017
Join us each Thursday in Lent to for a simple soup and bread supper, followed by table discussions that will be complimented by thought-provoking video segments facilitated by our clergy. Mark your calendar for: March 9, 16, 23, 30, and April 6. Click on the link for progam information.
ALL NEWS