ABOUT ST. MARK'S
St. Mark's Episcopal School is an independent, co-ed day school for grades PK2 to 8, located in Palm Beach Gardens, Florida. For more information, call us at 561-622-1504.
Request Information
LATEST NEWS
SMILE FOR YOUR SELFIE!
June, 1, 2018
We are incredibly excited to stay in touch with our students, families, and teachers, and we want to see your summer break in action. We encourage you to share a selfie using the "St. Mark's Selfie Lion" to be featured on our St. Mark's School Instagram and Facebook pages. The cards were sent home in your child's backpack or you may stop by the school to pick one up.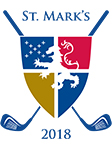 ST. MARK'S GOLF TOURNAMENT
May, 18, 2018
St. Mark's is pleased to host a benefit golf tournament on October 12, 2018, at the Loxahatchee Golf Club. Proceeds will go to St. Mark's Athletic Programs and the 2018-19 School Annual Fund. Foursomes are available for purchase. Individual golfers can also sign up and will be assigned to a foursome. Register today!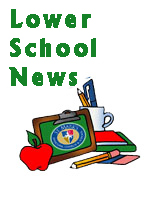 GIRL SCOUT BROWNIE TROOP 20592
May, 31, 2018
Members of Brownie Troop 20592 used the proceeds from their annual cookie sales to purchase new bedding for 24 children at the cottages of Place of Hope. The girl scouts, all third grade students at St. Mark's School, also purchased the contents of 12 Blessings Bags, which are bags of toiletries, a blanket, and a book that is given to children arriving at the cottages.