ABOUT ST. MARK'S
St. Mark's Episcopal School is an independent, co-ed day school for grades PK2 to 8, located in Palm Beach Gardens, Florida. For more information, call us at 561-622-1504.
Request Information
LATEST NEWS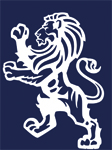 MIDDLE SCHOOL ATHLETIC HOODIES
November, 30, 2018
St. Mark's middle school athletic hoodies are available for sale online! The following sports are available: football, cheerleading, soccer, lacrosse, basketball, and volleyball. Additional sports will be available soon. Click on the link to order yours today!
POINSETTIA PICK UP
November, 15, 2018
Thank you for supporting the 8th grade graduation with your poinsettia purchases! The poinsettias will be available for pick up on Tuesday, December 11 from 2:30 p.m. to 5:30 p.m. in the gym lobby. Thank you!