ABOUT ST. MARK'S
St. Mark's Episcopal School is an independent, co-ed day school for grades PK2 to 8, located in Palm Beach Gardens, Florida. For more information, call us at 561-622-1504.
Request Information
LATEST NEWS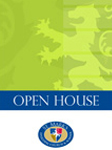 OPEN HOUSE
St. Mark's is hosting its Fall Open House on Thursday, October 24, from 9 a.m. until 11 a.m. for parents of prospective students for the 2020-2021 school year. Join us for registration and refreshments at 9 a.m. in Coleman Hall, followed by the program and tours of the school. Applications are being accepted for all grades PK2 through eight. Click "Open House" link to register.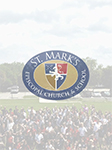 WHY ST. MARK'S?
Watch this video to discover the value of St. Mark's Episcopal School.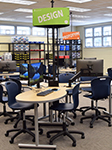 ST. MARK'S STEM SMARTLAB
St. Mark's launched its state-of-the-art STEM SmartLab at the start of the 2019-2020 school year. Please click on the link for the STEM SmartLab press release and view event images on Facebook.com/stmarkslionspbg.