History
In 1979, the clergy and parishioners of St. Mark's Episcopal Church were inspired to create a school which would offer preschoolers a loving and nurturing Christian environment. Initially, ten children learned and played in the Sunday school rooms of St. Mark's Episcopal Church. The School, founded as an outreach of the Church, has always shared the Church's Palm Beach Gardens site, five acres of pastureland purchased in 1962 for $25,000.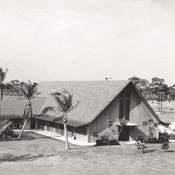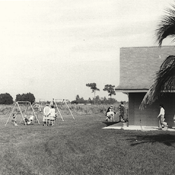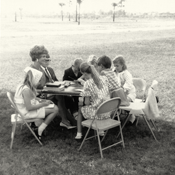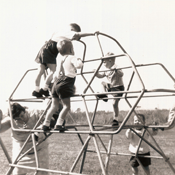 St. Mark's grew steadily under the guidance of the Church's Vestry and the National Association of Episcopal Schools (NAES). In 1982, St. Mark's opened a kindergarten with the intention of adding lower school grades year after year. The current middle school building opened its doors to sixth and seventh graders in 1995. St. Mark's continued to grow into the 21st century. Robb Field and the adjacent outdoor pavilion complex were dedicated in 2001. Additions to this six-acre parcel of the campus, located west of Gardens East Drive, came in 2011 with a gymnasium and a spacious, modern youth center. Further expansion followed on the east side of campus with the completion of a two story administration building shared by the Church and School. Most recently, St. Mark's built a Peace Chapel, an intimate, comfortable space that warmly embraces our community. This is a place where prayer comes easily and God's presence feels close at hand. In October, 2014, the School opened the Staluppi Center at St. Mark's, a 26,450 square foot multi-purpose hall and performing arts center. Highlights of this centrally located, program-driven facility include a stage with a professional sound system, a fully equipped kitchen, a band room, a choral room, an art classroom complete with kiln, a computer lab, and a science lab. While we are proud of our progress, we are most proud that growth has not diminished the warmth and intimacy for which St. Mark's is known and appreciated.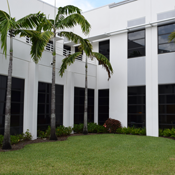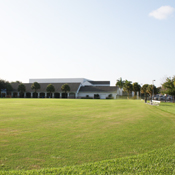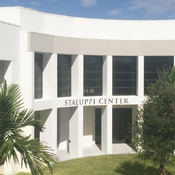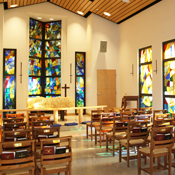 Building on more than four decades of changing educational practices and innovations, St. Mark's challenges its students, who continue to excel in all aspects of school life and are admitted to outstanding high schools and colleges. Alumni now have their own children attending St. Mark's. Graduates often comment on the School's impressive growth, but most of all appreciate the compassion and spirit which continue to define the St. Mark's experience.