Campaigns & Initiatives
CAPITAL CAMPAIGNS
Capital Campaigns are conducted periodically to provide significant funds for growth, such as construction and renovation of facilities and other special purposes. Typically, a feasibility study is conducted to assess the likelihood of success before the capital campaign is launched. Commitments to a capital campaign can be pledged over 1 to 5 years.

We Will! Build in Faith Capital Campaign
St. Mark's Church & School recently raised over $10 million to redevelop the campus, including the addition of multiple new facilities. This campaign, We Will! Build in Faith, involved four individual phases of construction over the course of 5 years. Several large gifts were crucial to the success of the campaign; however, thanks to the whole community rallying together with gifts of all sizes, we achieved our goal.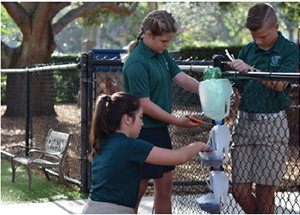 INDIVIDUAL INITIATIVES
An individual initiative is a drive created to fill a specific need, as identified by the school administration, which requires funding beyond general fundraising. These needs can include enhancements to programs, staffing, and implementation expenses. The duration of an individual initiative is short term, generally running for 1 to 2 years. Fundraising goals are defined at the outset, but unlike a capital campaign, the amount raised will dictate the final scope of the project.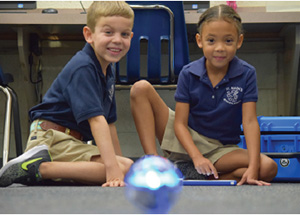 Innovation Initiative
This initiative was created to advance our strategic goal of equipping our students as 21st century learners in a culture of innovation and collaboration. During the 2017-18 school year, proceeds from the Annual Fund and School Gala will be allocated to the Innovation Initiative for specialized S.T.E.A.M. faculty training and enhanced technological tools for learning. While proceeds from these drives will benefit the Initiative, gifts from individual donors, foundations, and corporate sponsors are necessary to help fund additional requirements, such as renovations to the media center.